Georgia senior Lee McCoy grew up at Innisbrook and lost track of the number of times he has played the Copperhead course.
He walked up the 18th fairway with Jordan Spieth at his side and thousands of people lining both sides of the fairway and packed onto the terraces of the corporate tents.
McCoy had the best showing by an amateur in nearly two decades at a PGA Tour event of top players, closing with a 2-under 69 to finish fourth at the Valspar Championship.
McCoy was only the fifth amateur to finish in the top 5 on the PGA Tour since Phil Mickelson won as an Arizona State junior in 1991.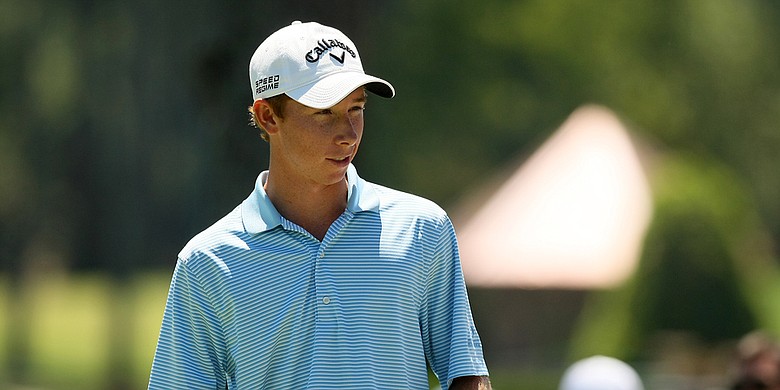 His fourth-place finish was the best at a tour event with top players since 17-year-old Justin Rose tied for fourth in the 1998 British Open at Royal Birkdale.
There was a poignant moment on the 18th green as Spieth – also 22, but with about $33 million more in earnings – began clapping as he approached McCoy.
"At the end of the day, I'm still a little college scrub playing out here with these guys trying to fit in.
"Jordan told me right after I made it, it was the greatest noise in the world," McCoy said.
McCoy says he made three uninvited trips into the offices of the Valspar Championship asking about a sponsor's exemption.
McCoy made the decision pay off in a big way.