We've heard about the devaluing of the running back position in the NFL for years.
New England and Philadelphia used back-by-committee approaches, but their run games (as well as their backs' receiving abilities) helped those teams make their way to the Super Bowl.
While not as deep as the 2017 group, the 2018 NFL Draft's RB class still offers good depth, including some heavy hitters at the top of the rankings, as well as a slew of fast change-of-pace backs and sturdy carry-eaters through the middle and late rounds.
Indianapolis Colts: Marlon Mack is a solid back, but I think the Colts will be looking to pair him up with one of the top RBs available in the draft.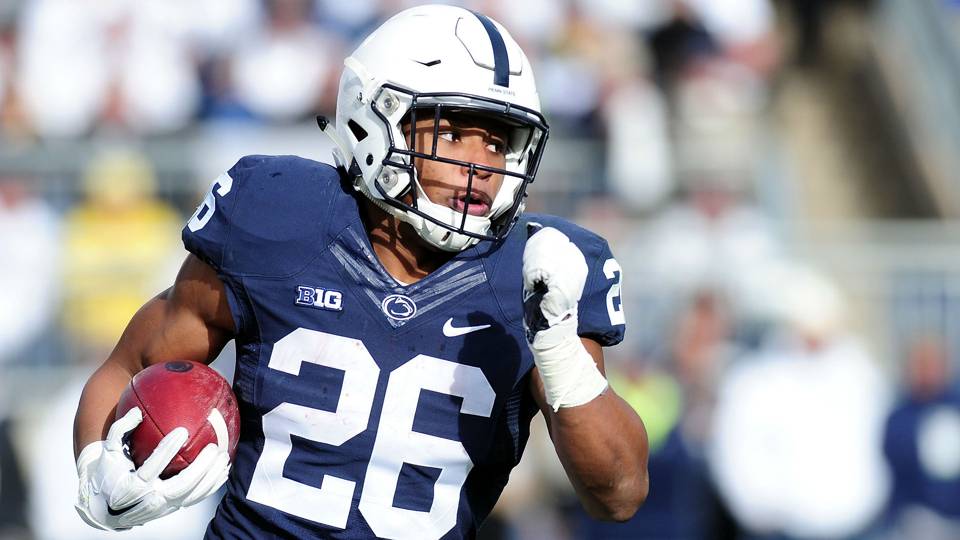 One prospect among all positions by some teams, and will excel in all areas for his new NFL squad, including contributing as a receiver and in pass protection.
Derrius Guice, LSU: Guice runs larger than his measurements would indicate, finishing his runs with aplomb and bringing an attitude to the position that his offensive line will appreciate.
Sony Michel, Georgia: Michel didn't run the fastest 40 at the NFL Scouting Combine (4.54 seconds; tied for ninth-fastest among RBs at the event).
However, scouts that went back to study his game film were reminded of his efficient running style and ability to exploit narrow lanes to explode into the secondary.
Scouts looking at his 2016 tape will see a potential starter at the next level, and the team that picks him will likely get a bargain, as I'm expecting him to go in the fourth round.
Kalen Ballage, Arizona State: No back in this year's class can match Ballage's physical gifts.