Starting Saturday, hundreds of the top men's college tennis players in the country will be in Tulsa.
Case Tennis Center, beginning with the pre-qualifying round Saturday and leading up to the championship finals in singles and doubles on Monday, Oct.
It will be the 12th straight year TU is hosting the tournament, the biggest collegiate tennis event in the nation.
"We'll run anywhere from 400 to 500 college tennis players through the city in the next 10 days," said TU tennis coach Vince Westbrook, who has been here for each event.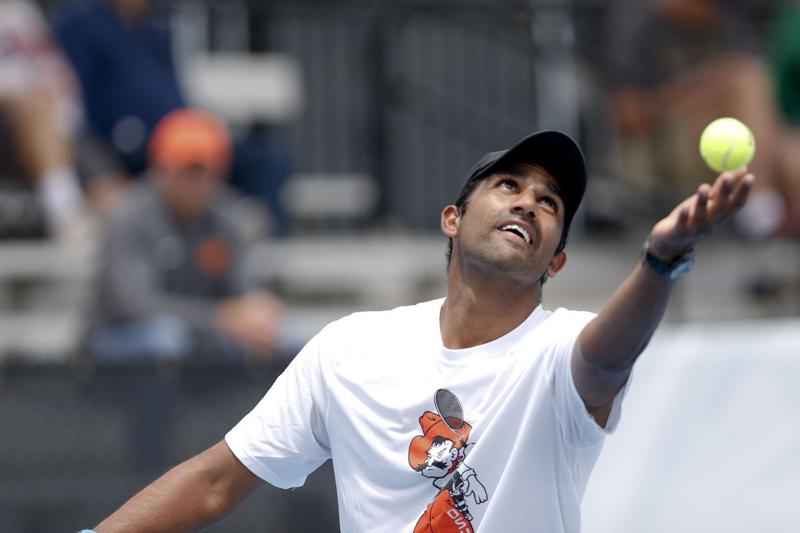 This tournament serves as one of college tennis' "Grand Slam" events, enabling players to establish their national rankings, which are eventually used to determine seeding in the NCAA championships in May (which were also held at TU last year).
"A lot of your college players that are playing in these events, they use the national events to get their national ranking up.
As we bring them all to Tulsa, you get the opportunity to see most of the Division I players in America, and of all the national championships, this is the one that anyone can get into and work their way all the way to the top." TU itself has several players participating, with top singles players Or Ram-Harel and Majed Kilani already in the main draw, as is the Golden Hurricane's top doubles team of Francois Kellerman and Dominic Bechard.
1-ranked player in the Oracle/ITA Men's Preseason Division I National Singles rankings.
Virginia's Thai-Son Kwiatkowski: Won both the singles and doubles titles at last year's Men's All-American Championships, enters this year's tournament.