With 12 seconds remaining, Lions quarterback Matthew Stafford threw what appeared to be a 1-yard touchdown pass to receiver Golden Tate — a score that would have lifted the Lions to a 32-30 lead over the Atlanta Falcons.
All scoring plays are reviewed automatically by the NFL, and when senior vice president of officiating Al Riveron saw the replay, he noted that Tate's left knee touched the ground before the ball crossed the plane.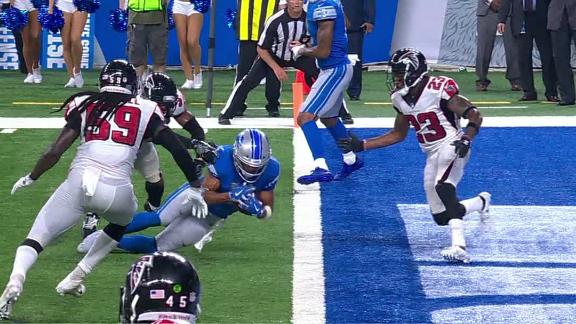 Rather than allow a team to get a free stoppage of the clock inside of the two-minute mark, NFL rules now require there to be a 10-second runoff to simulate — as best as can be done — how much time would have run off absent the incorrect call.
So, because there were only eight seconds remaining at the time of the score, Coleman correctly ruled that the game was over.