Families, volunteers and community members all come together to make TOP Soccer, a program for children with disabilities, possible.
Volunteers spend their Friday nights helping each child through individualized skill programs, and the Lansing Police Department FOP and other donors help fund extras like T-shirts, medals and soccer balls.
John, says his 16-year-old son has been in the TOP Soccer program for seven years, and Friday nights are the best nights of the week.
"The minute I say 'soccer,' he gets his shoes and he's standing by the door 20 minutes before it's time to leave," Protsman says.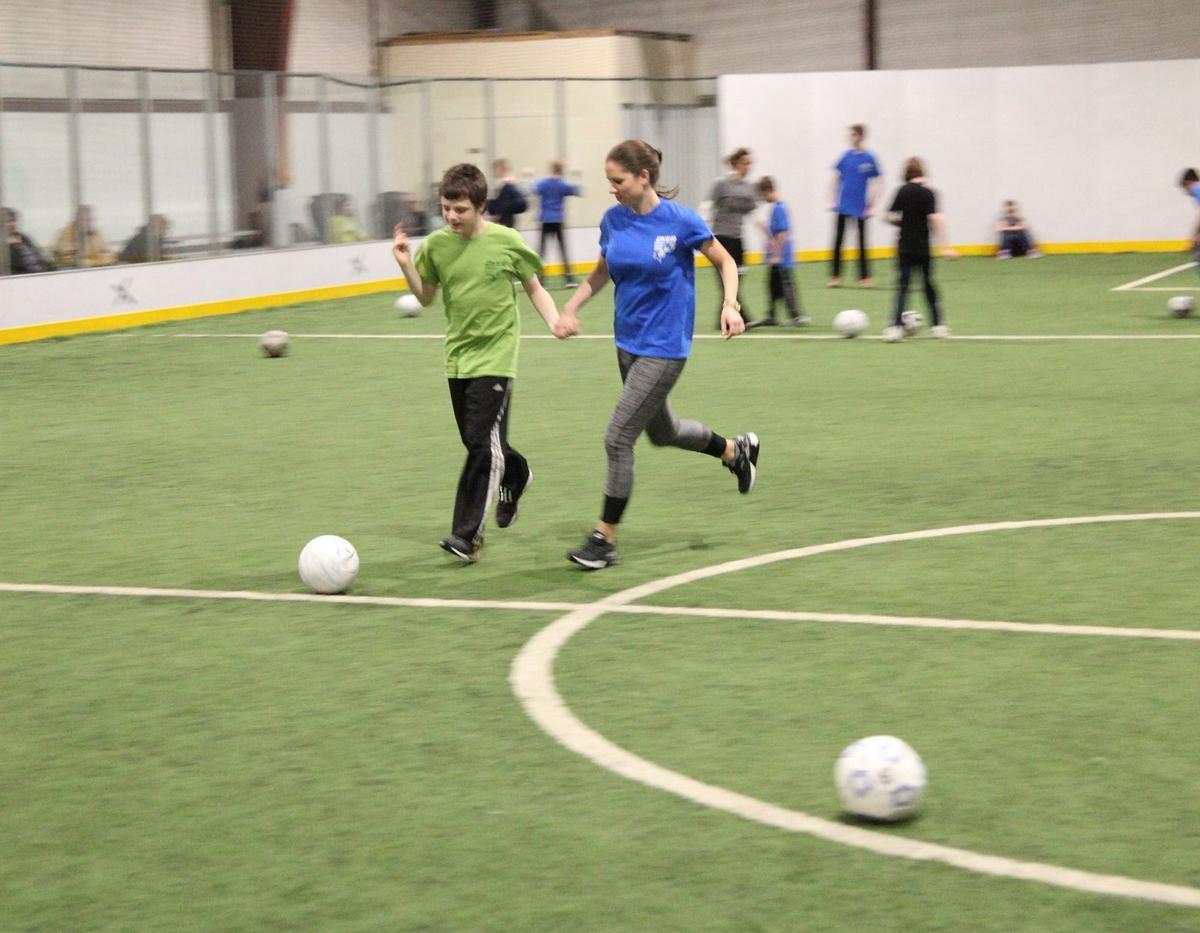 Nicole Bardoczi, of Dyer, runs TOP Soccer, after taking it over from a family friend about five years ago.
Bardoczi says she struggles with getting a consistent number of volunteers each week, which is vital to the program's success.
Along with volunteers, Bardoczi appreciates the efforts of her coaches like Robert Pilat, of Schererville, who shows up every week, encourages the kids, and teaches them to pass and trap the soccer ball.
Protsman says the program is special because it makes soccer available to any child with any disability.
Protsman encourages local high school students who need community service points to volunteer with the soccer program.
Angie Burton, of Schererville, says her 7-year-old son has been involved in TOP Soccer for three years.