After the Warriors sat three starters against the Spurs on March 11 (in the same game where LaMarcus Aldridge and Kawhi Leonard were out with health issues and Kevin Durant also sat out with his knee injury), there were grumblings about the NBA's problem of teams resting players late in the year.
Fans that paid premium prices for a game that didn't feature Cleveland's stars, TV partners who were there to broadcast it, and fans that wanted to see two of the best teams in the league go at it.
There are two problems here, between players resting, and players resting on marquee games It's there because they sat Curry, Klay Thompson, and Draymond Green all at once against the Spurs on a prime time Saturday night matchup, and then the Cavaliers rested Kyrie Irving, Kevin Love, and LeBron James the following Saturday game vs.
And if you're upset because of the TV product, you need to look at the other games — like the weeknight games on TNT, where teams regularly play on back to backs.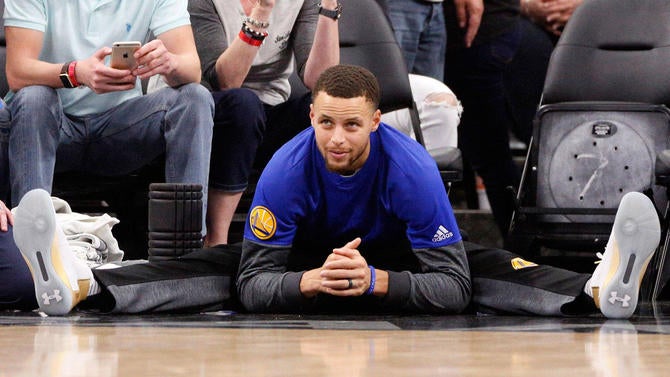 "I do recognize, though, that there isn't an easy solution to that problem, and I'm sympathetic to fans who turn out — whether they buy tickets to games or watching games on television and don't see their favorite player on the floor," he told reporters.
"And as tough as it is on our fans to miss one of their favorite players for a game, it's far better than having them get injured and be out for long periods of time.
The league knows it, the owners know it, the players know it, the coaches know it, the arena staffs know it, and most of the fans, if they've ever stopped to think about it, know it.
It should be noted, however, that the league still got its TV cut of the two games where the Warriors and Cavs sat out players, the arenas still got their money, the tickets were still sold, and the players still got paid — even those who rested.
That doesn't solve the non-marquee games being on back to backs, and back to backs aren't the only reason teams rest players.