The star-studded Thunder entered Friday's game against the Clippers searching for chemistry in the midst of a woeful start to the season.
Paul George helped their cause by scoring 42 points with nine rebounds and seven assists in a 120-111 home win.
Russell Westbrook, taking a rare back seat, added 22 points with eight assists and three steals.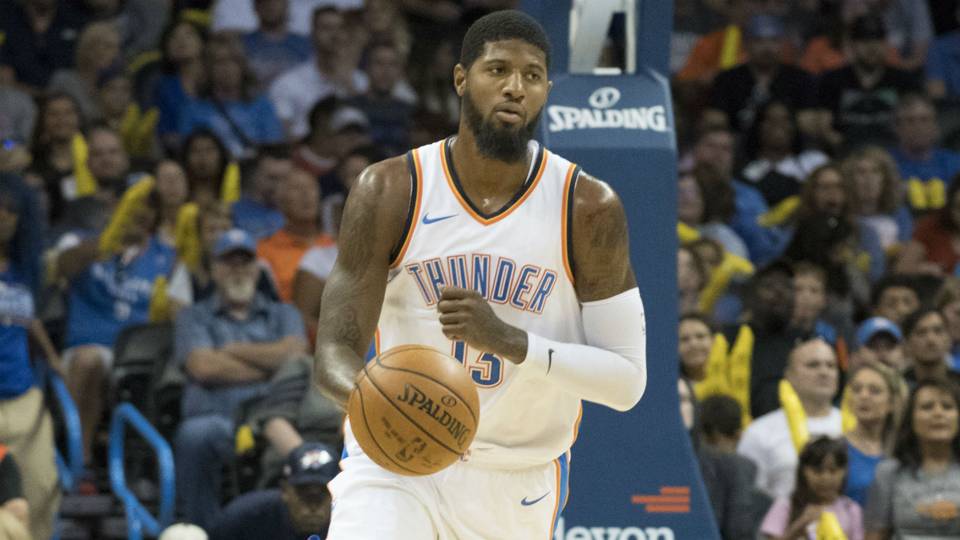 Lou Williams led the Clippers (5-6) with 35 points and seven rebounds, but Blake Griffin mustered just 17 points on 5 of 19 shooting.
Pistons stars Reggie Jackson and Andre Drummond suffered disappointing seasons last year, but they have both looked like All-Stars so far this season.
Drummond completed his ninth double-double already by scoring 16 points with 20 rebounds and seven assists in a 111-104 win over the Hawks.
The Hornets: Not only did Charlotte lead by 16 points at halftime, they were playing against a Celtics team without Al Horford (concussion), and then Kyrie Irving left early with his own head injury.
Still, the Hornets (5-7) scored just 11 points in the fourth quarter to allow the Celtics to rally for a 90-87 victory, Boston's 11th straight win.
Giannis Antetokounmpo scored 28 points with 12 rebounds to lead the Bucks to a 94-87 road win over the Spurs.
Simmons is averaging 17.8 points, 9.4 rebounds and 7.8 assists per game this season, and he already has seven double-doubles and two triple-doubles.