Jose Delgado put the punctuation mark on a big week for West Morgan soccer.
Just as it got to the point where Delgado, the three defenders and the Austin keeper converged, the Morgan County Tournament Most Valuable Player slipped the ball in for his third goal of the game.
Delgado's hat trick led West Morgan to a 6-1 victory and the school's first Morgan County Tournament championship.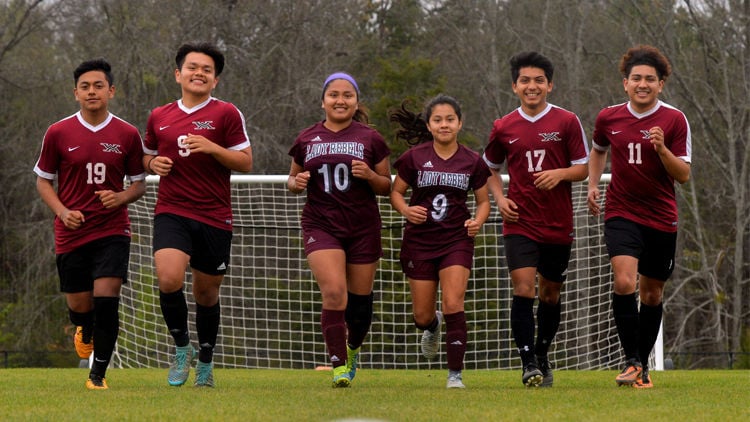 Floyd and fellow seniors Landess Brown and Isabella Harris have been a part of all four championship teams.
West Morgan boys 6, Austin 1: Class 3A West Morgan is the smallest school in the Morgan County Tournament.
Jose Delgado scored nine goals combined against Austin, Decatur, Brewer and Danville.
"It means a lot to our team that now our school has a soccer trophy to go with all the other trophies from other sports," Manny Delgado said.
Decatur girls 3, Austin 0: Legacy is important to Decatur coach Sarah Dunlap.