If reports from Friday are to be believed, the Braves and Rockies have the most interest in signing Tim Tebow to play baseball.
As for playing time, well, Tebow wouldn't even have to play much.
Sure, he could pinch hit or take the field in blowouts or in long, roster-depleting extra-inning affairs, or maybe serve as a DH during interleague match-ups, but mostly he'd be like a goodwill fan ambassador signing autographs and posing for pictures during batting practice to keep everyone interested as the Braves prepare to be a playoff contender again in, most realistically, 2018. The Braves and may other similar teams performances have been noticed by the fans and have made them rush to the sportsbooks to secure their bets. All of which have helped fans stay ahead of the game and prevented the entertainment from stopping.
If Colorado wants to give its fans a lift and end its season with a bang, albeit a blatant gimmicky bang, they should sign Tebow and get him to Coors Field immediately.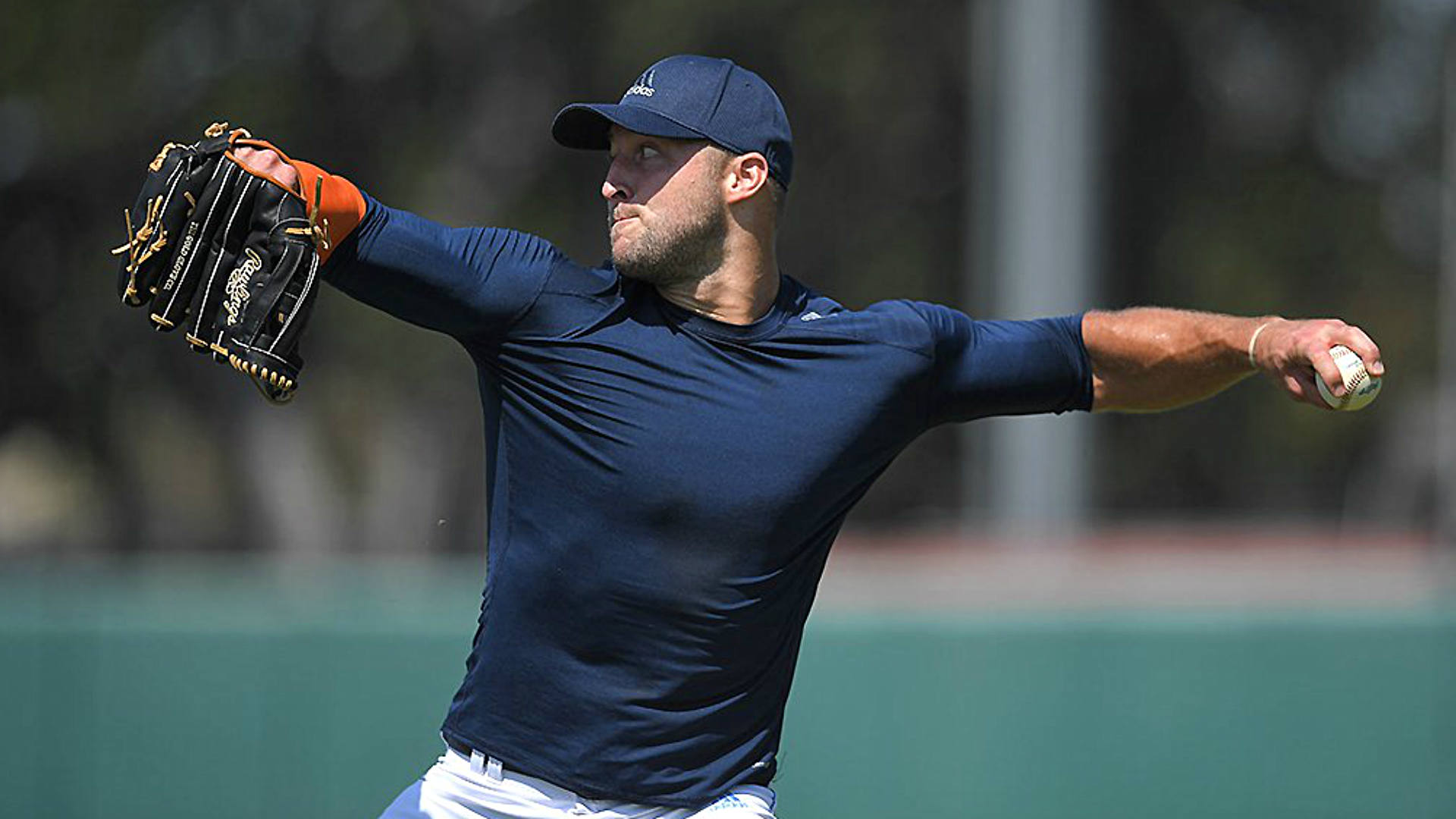 Tebow hitting mammoth batting practice bombs in that thin Denver air.
When he did get into games again, mostly blowouts and 17-inning tilts there's no better place that would reward Tebow's power-hitting ability than Coors Field.
And, of course, Tebow already has a history in Denver, having led the Broncos to the playoffs and a playoff win! And if Tebow's second coming in Denver plays well, who knows what 2017 might hold? Those would be sold for $500 apiece in the team store every night, with inscriptions: Tim Tebow batting practice homer.
As it stands now, Tebow's best pro baseball shot appears to be with the Bridgeport Bluefish of the Atlantic League or the Aguilas del Zulia of the Venezuelan winter league.