Where the beer garden is one of three covered crowd areas at the edge of the 192-yard par-3 green.
"It's the best thing ever," said Jeff Steckbauer of Wausau, discount beer in hand shortly after Bob Tway provided the first birdie of the day at 17.
Tournament organizers expanded the beer garden after a successful debut in last year's inaugural AmFam tournament, pushing it slightly to the right of the green to make way for sponsor tents.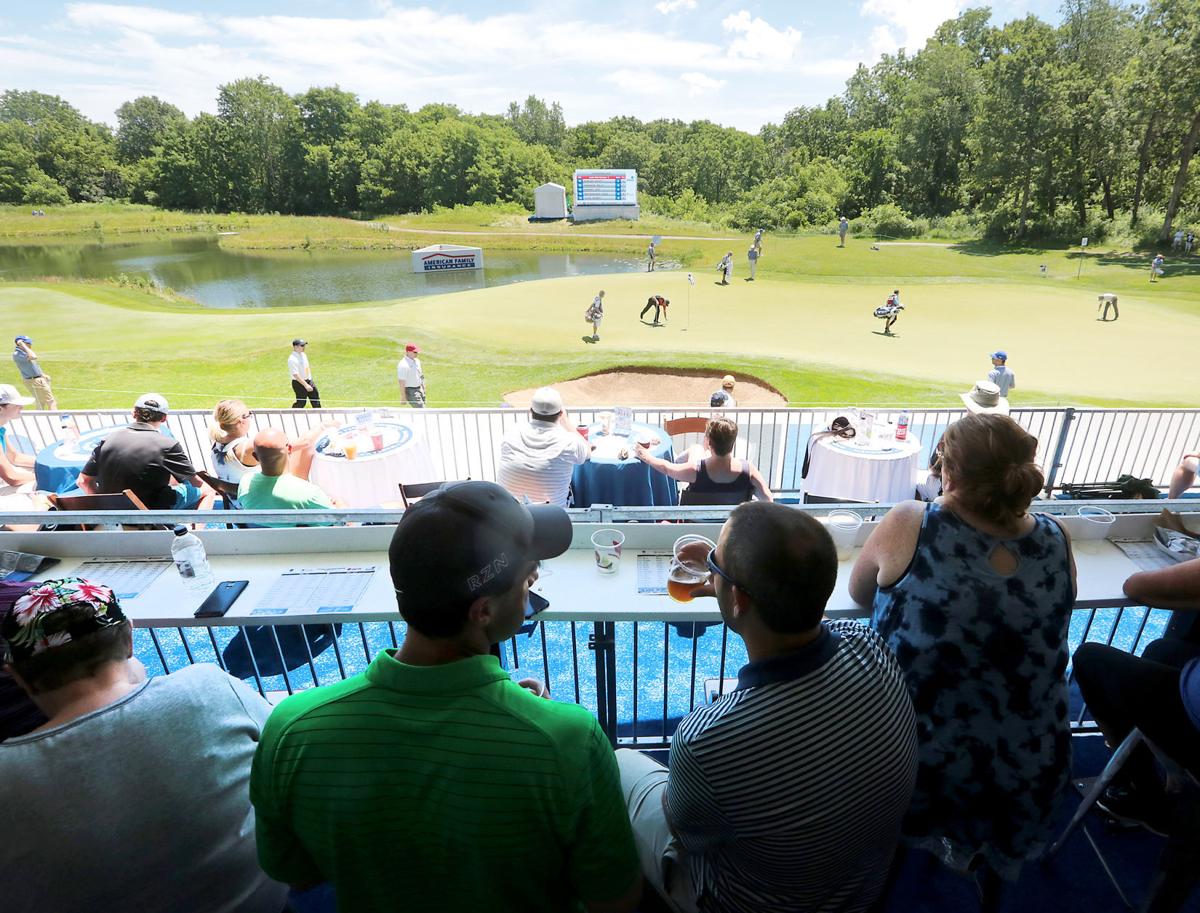 Brice Wallace, a tournament volunteer from DeForest, had the job of trying to limit the noise from the beer garden while players were putting by holding up a sign with "Quiet" in large letters.
The noise didn't seem to bother defending champion Kirk Triplett, who rolled in one of the 13 birdie putts at the hole in Friday's first round.
Steve Freitag of Oregon got to the beer garden just before Wood made birdie.
"It's just fun to sit and watch them tee off over the water and hit the green, and be able to drink a beer, have a brat, get a little shade," he said.