Woodard netted the Oklahoma State soccer team's initial goal in its 2-0 victory against Illinois on Friday at Cowgirl Soccer Complex.
An ankle injury and hamstring injury kept Woodard from playing at the start of the season until the Cowgirls' road match against Texas A&M last weekend, but she started against the Fighting Illini.
In the 20th minute, Jaci Jones, an OSU sophomore forward, notched her second goal of the season off an assist from Anna Beffer.
With seven assists, Beffer, a senior attacking midfielder, has more assists than any other NCAA women's soccer player this season.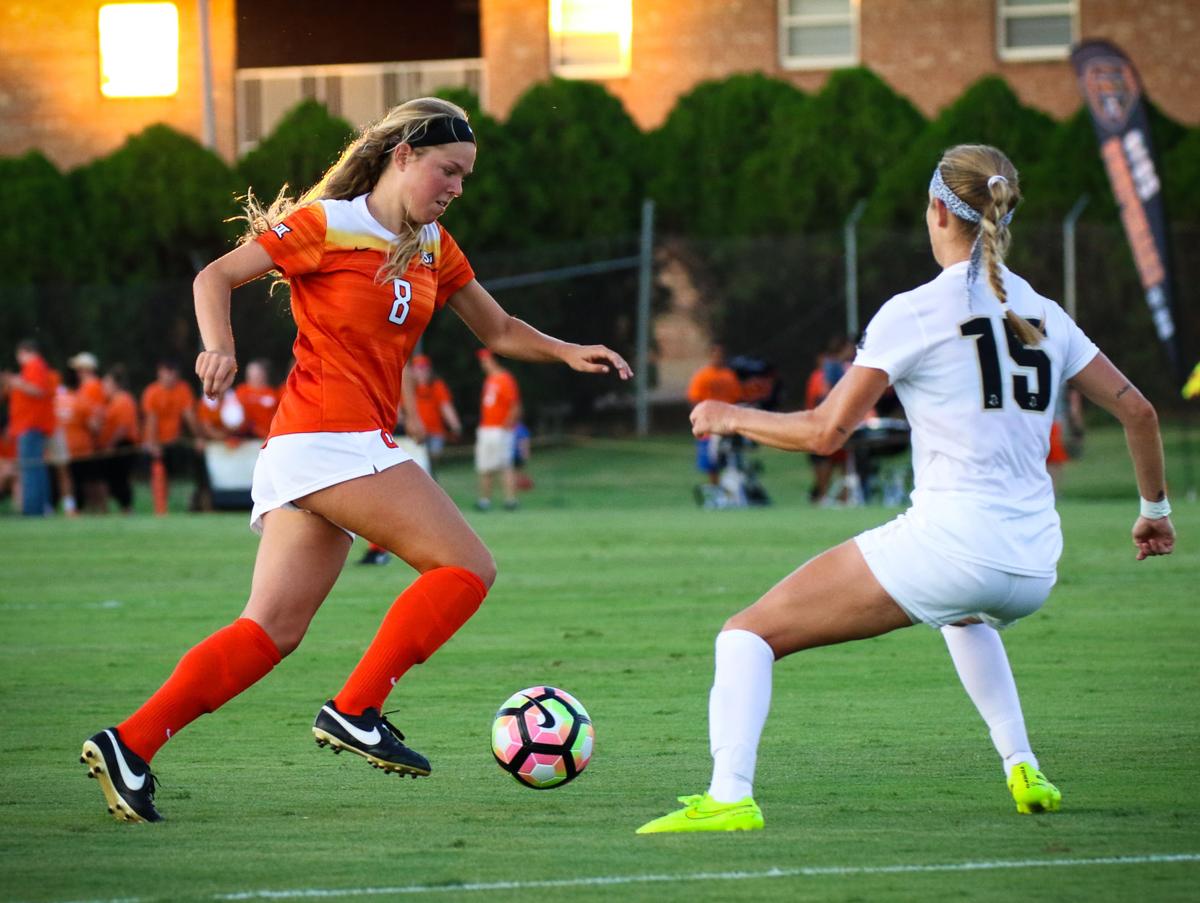 As Woodard enjoyed the opportunity to play soccer without injuries, a Fighting Illini athlete faced the devastation of a fresh injury.
In the second half, two freshmen midfielders collided: Illinois' Hope Breslin and OSU's Camy Huddleston.
Huddleston was uninjured, but as the crowd fell silent, Breslin's screams of pain echoed throughout Cowgirl Soccer Complex.
Woodard is still easing into playing soccer after recovery, but she said she was thrilled to start in front of a home crowd again.