If he can lead the Americans to their third World Cup title, Sermanni's witty remarks will sound every bit as good as any song played by Sundhage.
Once dominated by the U.S., Germany, Brazil and the Nordic countries, there is increasing parity in the women's game and Sermanni knows the changing landscape better than most particularly in Asia, where Japan followed its World Cup title by reaching the Olympic final.
9 team in the world, with the Matildas reaching the quarterfinals of the last two World Cups.
In his first stint as Australia's coach, from 1994-97, Sermanni led the Matildas to their first World Cup appearance.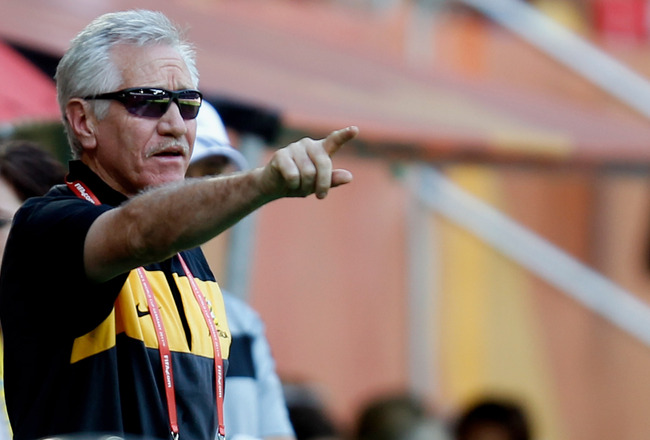 "I think I've got good experience in international football, and I think I've got a reasonable knowledge of the American game and their players," said Sermanni, who was one of 10 candidates for FIFA's 2011 Women's Coach of the Year.
Affable and even-keeled, Sermanni is considered a player's coach like Sundhage; he made good on his deal with the Matildas to dye his silver hair red and shave his mustache if they qualified for the 2011 World Cup.
There is a wealth of potential talent on the youth teams the Under-20 squad just won the World Cup but they're going to need opportunities to play.
"All the time you have to be looking to the strength of competition, to increasing the number of players that come through the international arena and you're also looking to try and bring young players in as soon as you can, to get them that experience and see if they're up to playing at an international level." Sermanni's 2011 World Cup team was Australia's youngest, with 13 rookies and an average age of just under 22.
The next major tournament isn't until the World Cup in 2015, giving Sermanni ample time to settle in and get to know his players.