A fifth-round pick who's started four games in four NFL seasons can now be an unrestricted free agent.
Just a year ago, Mike Glennon was a 27-year-old free agent with 18 career starts — none since 2014 — and the Bears signed him for $18.5 million guaranteed.
Oh, and don't forget that, just a little more than three months ago, a team tried to trade a second-round pick and a third-round pick for McCarron but couldn't get it done because of a deadline paperwork snafu.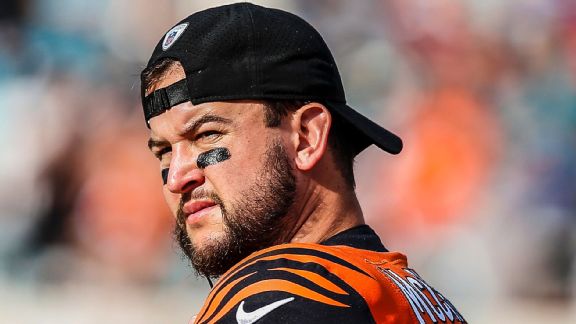 Start with the Browns, the team that tried to trade for McCarron at the deadline in October.
That got all botched up, and the team has since changed general manager and overhauled its front office, but if the Browns still want McCarron, they can now get him for nothing but money.
It's not crazy to imagine the Browns signing McCarron as a guy they think can start in 2018 while whomever they draft — they have picks 1 and 4 in Round 1 — gets ready.
Maybe a team can trade for Blake Bortles, but if so, that leaves Jacksonville as a team looking for a starting quarterback.
The question is not whether McCarron is a starting quarterback any more than that was the question about Glennon a year ago.
The question is whether there is a team — or more than one team — out there that views McCarron as a 27-year-old with potential to be more than he's been to this point in his NFL career.
If your team ends up signing McCarron and making him the starter in 2018, some of you will wonder if the decision-makers have lost their minds.