Women's Soccer Team play almost 25 years ago at Tufts University in Medford, Mass.
The first women's pro soccer league emerged from the excitement of the 1999 Women's World Cup, which the U.S.
A team salary cap insures that nobody will get rich, and the national federations of the U.S., Mexico and Canada help out by paying the salaries of their national team players on NWSL teams.
When those national team players get called up for duty in a season that includes the Women's World Cup or the Olympics, well, that's where players like Alli Murphy and Kassidy Brown come in.
Each had been playing on the reserve squad of an NWSL team: Murphy for the Washington Spirit, and Brown for the Chicago Red Stars.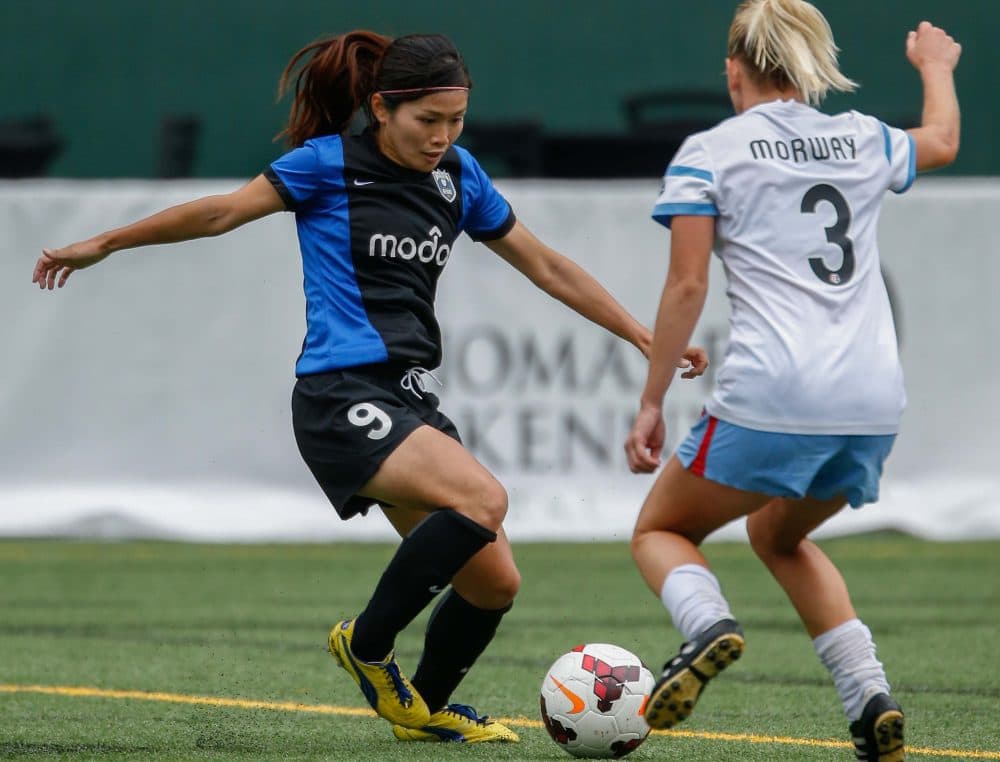 "Well, basically, because we have amateur contracts, and because we're not getting paid and on a regular contract, we can play for the reserve team, but then, when we get called up, we don't lose our amateur status, if that makes sense," Murphy says.
"To my understanding, 'amateur' means, basically, that I am able to play for the Chicago Red Stars, dress for games, but I'm not compensated any money," Brown says.
Women's pro soccer is so threadbare that two entertaining leagues have come and gone, and young women who recently starred on college teams find themselves in this ambiguous position.
I began pursuing this story because I've enjoyed the women's pro soccer I've watched in Boston, in Washington, D.C., in Florida, and in Los Angeles, among other places, as the pro leagues have come and gone.
I root for the pro game today, too, but I was curious about how anybody could be an amateur playing for a professional team.