Jon Gruden: Raiders need 'full-time' Marshawn Lynch Where does Marshawn Lynch stand in the eyes of the NFL's highest-paid coach? Although Jon Gruden stated last week that he's "counting on" Lynch as the leading ball carrier, the Raiders' new on-field boss also conceded that the 31-year-old back's return is an open question.
Responding to the fan's contention that Lynch didn't round into football shape until November of last season, Gruden responded, "We're not going to have that." I need full-time Lynch,'" Gruden said, recounting the details of his meeting with Lynch earlier that day.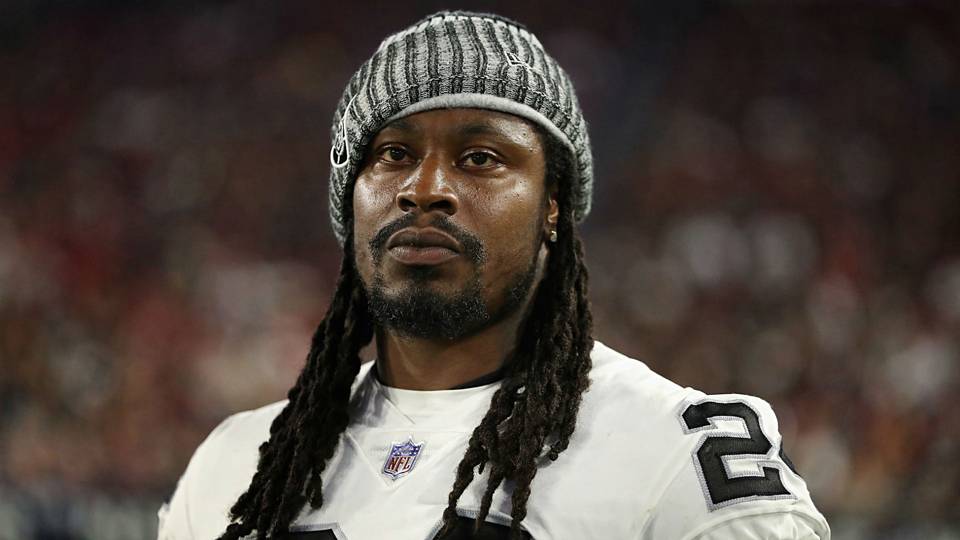 It's rare to capture an NFL head coach — especially one with a reputation for embellishment on par with Gruden's — with his guard down in such a candid moment.
Knocking the rust off after a year off from football, Lynch was plagued by bouts of inconsistency in his return to the gridiron.
After averaging a disappointing 10.8 carries and 40.4 rushing yards prior to Oakland's Week 10 bye, a resurgent Lynch saw a dramatic uptick in effectiveness over the final seven games, increasing those numbers to 17.3 rushes and 81.1 yards down the stretch.
Whether the slow start was a byproduct of an aging power back's suboptimal conditioning, reflective of the Raiders' play calling and game scripts, or a combination thereof, Gruden clearly wants a deeper commitment from Lynch.